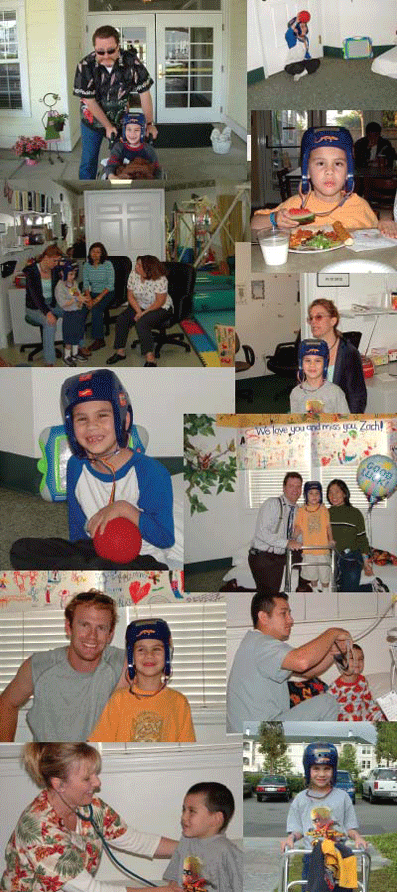 On March 28, 2005, the Whittaker family experienced the most tragic time of their lives. Their sons, Kensington, 7 years old and Zachary, 6 years old were at Disneyland on Spring Break with their Uncle Will and his family from San Fransisco. They were walking back to their hotel after spending their second wonderful day at Disneyland when a 17 year old driver ran a red light and hit their family while walking in the crosswalk.
This tragedy killed 7-year-old Kensington and left 6-year-old Zachary, 6-year-old Evan, nephew, and 39-year-old Uncle Will in the hospital. Uncle Will suffered a broken shoulder and a broken shin. Evan suffered a broken femur. Zachary suffered brain shearing, lung contusions and a fractured skull and short-term memory loss.
Zachary was in Pediatric Intensive Care Unit at UCI Medical Center for 10 days. He was on a ventilator and feeding tubes and heavily medicated for 6 days. He was transferred to Healthbridge Acute Rehabilitation for 2-1/2 weeks, relearning how to do basic skills and haberdashery, like walking, talking, feeding himself, dressing himself and other necessities.